Whoever said the cow jumped over the moon didn't ask the man in the moon what really happened.




~The Man in the Moon is made from painted cotton.
~The Holstein is also made from painted cotton.
~A crackle and antique technique was used to give them the look of worn leather.
~Both are sealed.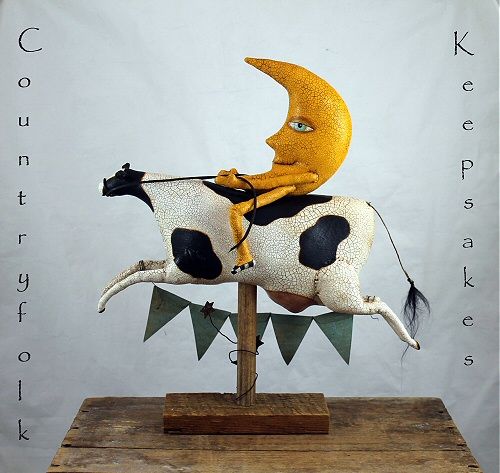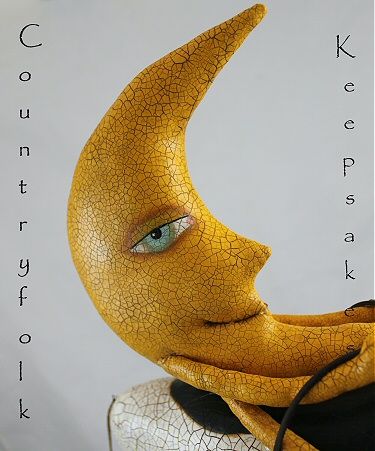 ~The Man in the Moon is attached to the Holstein.
~He holds leather reins in his little moonman hands.




~He's sporting a pair of checkered Vans because... well, he longs for the 1980's.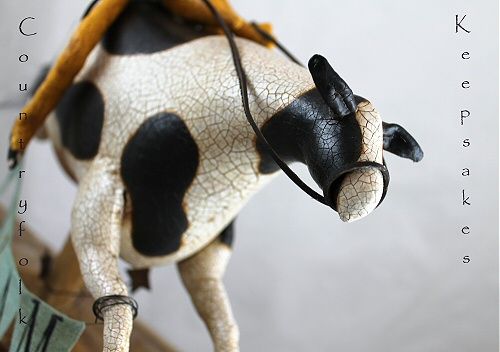 ~The Holstein is attached to a wooden dowel.
~The wooden dowel is attached to a piece of antique barn wood. The barn wood is from our 156 year old dairy barn.
~Rusty wired shooting stars adorn the dowel.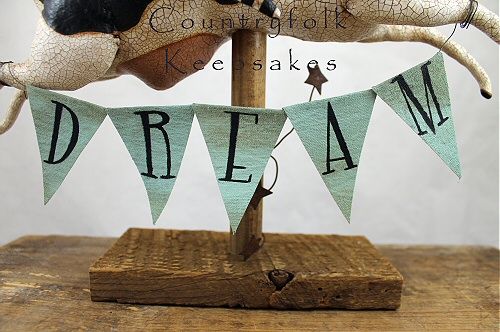 ~The hand painted pennants read "Dream" and can be removed.

~This piece is approx. 17" high by 15" long.

$200.00 ~ For "Dream. This includes insured Priority Mail shipping with Delivery Confirmation inside the good ol' continental U.S. of A. only.



As always, thank you kindly for stopping by.
Wishing everyone a fantastic October!!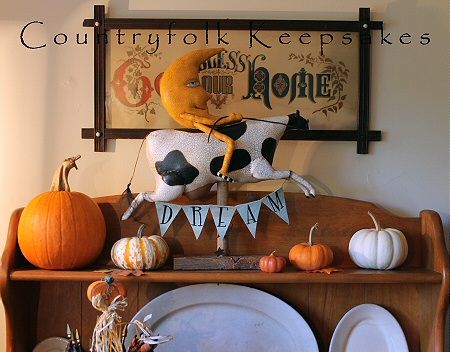 P.S.
Remember to do some leaf peeping.

Take care and God bless,
~Karin Pender
:> )