Freddy Krueger Firewood Folk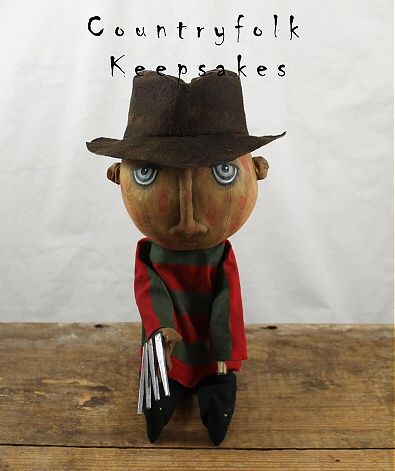 ~Freddy's round noggin is made from stained, painted and sanded cotton.
~His wooden jointed body and limbs are made from dried hardwood cut with an ax I swung myself.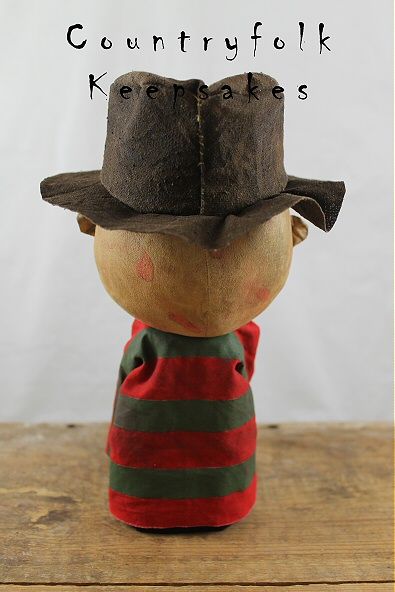 ~He wears a dirty green and red stripe "sweater."
~His pants are black broadcloth.
~He wears black boots.
~His tattered Freddy hat is removable.
~He is approx. 12" (hat included) long, 9" high in the seated position.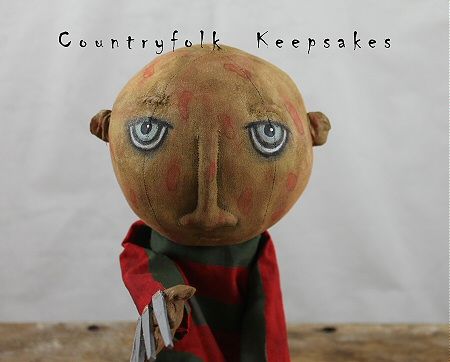 ~Paint and artist pencils were used for his blue eyes.
~He has a needle sculpted nose, eyebrows and mouth.
~He has hints of "burns."
~He's got lil' ears too!




~He wears his infamous "bladed" glove he made himself.

"No running in the hallway."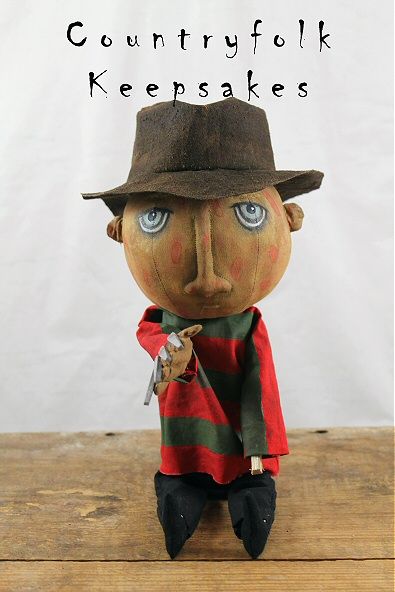 $140.00 for Freddy Krueger Firewood Folk. This includes insured Priority Mail shipping with delivery confirmation inside the good ol' continental U.S. of A. only.

Freddy is sold.
Sorry, no duplicates will be made.




Thank you!
♥