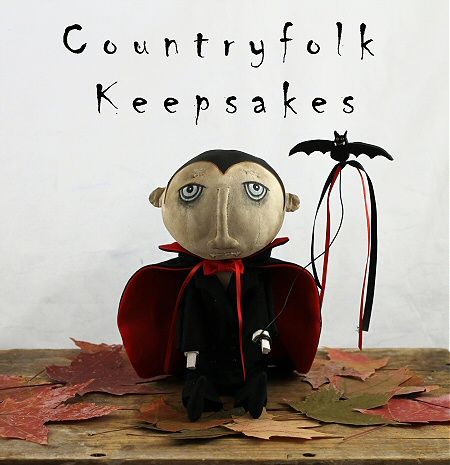 ~Count Drac's round, pasty white noggin is made from painted and sanded cotton.
~His wooden jointed body and limbs are made from dried hardwood cut with the ax I swung myself.
~He's approx. 11" long. 8" high in the seated position.

~He wears a black double breasted suit with seed bead buttons.
~His black Dracula cape is lined with a blood red broadcloth.
~He wears a cotton dress shirt with cuffs and a blood red bow tie.
~ He's sporting lil' black scoots.

~Artist pencils and paint were used for his pale blue eyes.
~His wee fangs and widow's peak hairdo are also painted.
~His nose and mouth are needle sculpted.
~He has little ears too!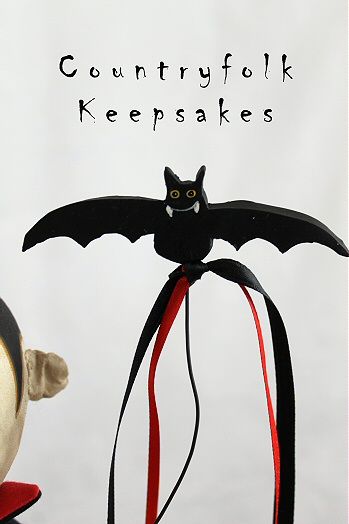 ~His little buddy Victor the Happy Vampire Bat is sculpted from clay, is painted and sealed.
~He can be removed from his hand. But do you really want to that to him?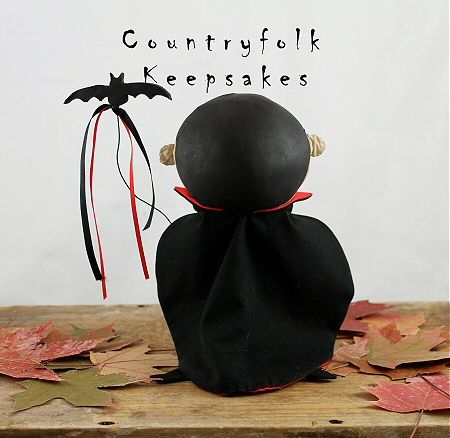 He was made exclusively for Early Work Mercantile.
Sorry, no duplicates will be made.

Count Drac and Victor are sold.




Thank you!
♥