Caffeine Annie!!
(You thought I was going to type something else, didn't you?!)
Nope. ((giggle))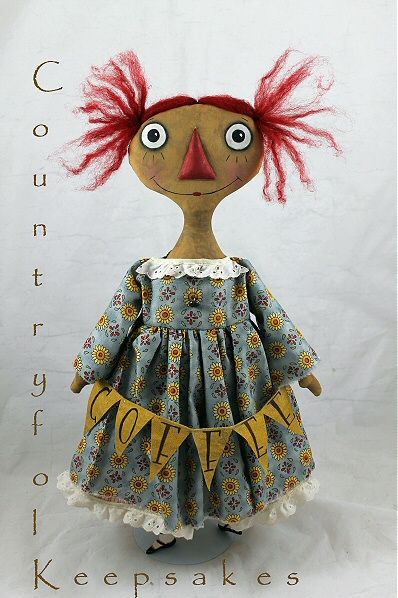 ~This cutie, packed with personality is made from stained, painted and sanded cotton.
~She's approx. 18.5" high and her bottom is lightly weighted.
~She even has a little painted heart on her chest because all true annies do!
~Sorry, doll stand not included.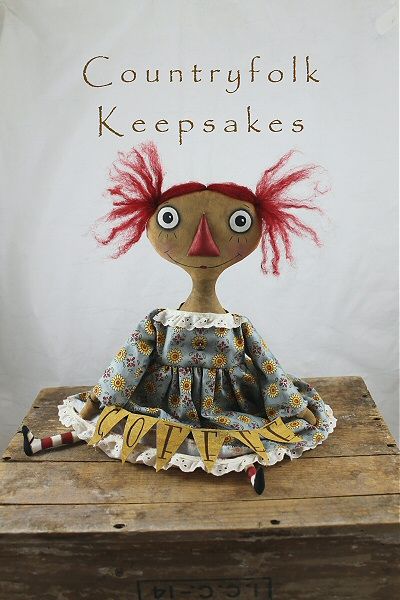 ~Her dress is an adorable sunflower print.
~Her petticoat is a red ticking print that I trimmed with the sweetest eyelet lace.
~It's also used on her collar.
~A vintage shoe button adorns her bodice.
~Her bloomers are a coordinating print.




~Artist pencils and paint were used for her wild eyed Annie features.
~She has a needle sculpted nose.
~Her scraggly hair is wool.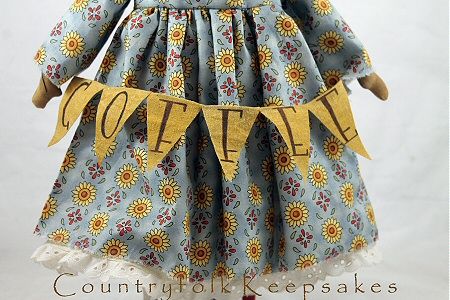 ~She holds pennants which read her favorite beverage... Coffee!
~They are wired around her hands but can be easily removed.




~She wouldn't be complete without her striped socks and little Mary Janes!

$89.00 for Caffeine Annie. This includes insured Priority Mail shipping with Delivery Confirmation inside the continental U.S. of A. only.
An additional 8.75% for New York State residents.



As always, thank you kindly for stopping by.
Take care and God bless,
~Karin Pender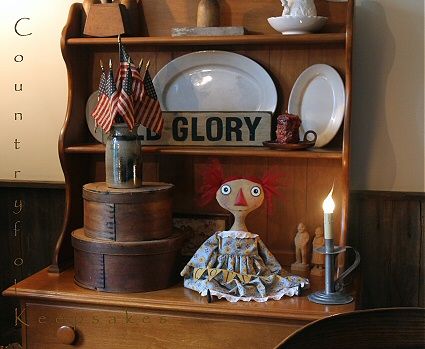 Who wants coffee??!!
:> )