Benjamin Franklin Firewood Folk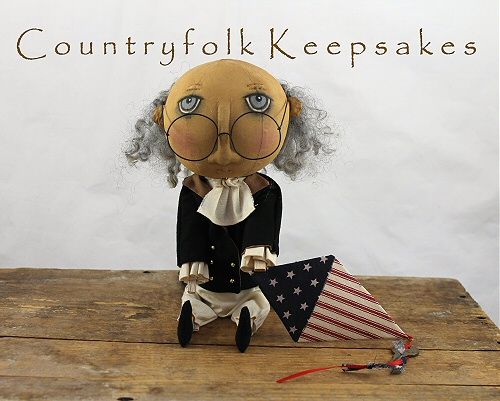 ~Ben's round noggin is made from stained, painted and sanded cotton.
~His wooden jointed body and limbs are made from dried hardwood cut with an ax I swung myself.
~He wears a black broadcloth jacket lined with tan broadcloth.
~It is adorned with gold seed bead buttons.
~His ruffled shirt, cuffs and and knickers are cotton.
~His shoes are black broadcloth.
~He is approx. 11" long, 8" high in the seated position.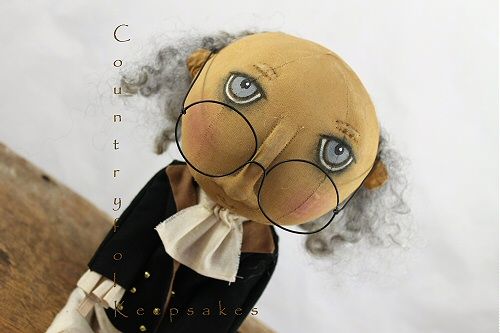 ~Paint and artist pencils were used for his worldly blue gray eyes.
~He has a needle sculpted nose, eyebrows and mouth.
~He's got lil' ears too!
~The bifocals he invented are attached.



~His hair is needle felted soft mohair.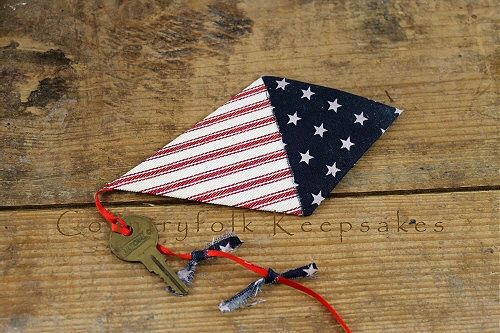 ~He'll bring along his very own patriotic shield kite. Ready to fly when there's a lightning storm.


$140.00 for Benjamin Franklin Firewood Folk. This includes insured Priority Mail shipping with delivery confirmation inside the good ol' continental U.S. of A. only.
An additional 8.75% sales tax for New York State residents.


Thank you!
♥