She may be small in stature but she's huge in personality!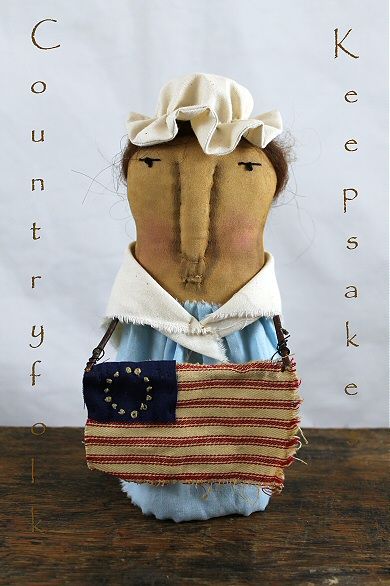 ~Elizabeth Griscom Ross is made from stained, painted and sanded cotton.
~She is lightly weighted.
~Her eyes are embroidered.
~She has a needle sculpted nose and mouth.
~Her Quaker Blue dress is cotton.
~She's approx. 8.5" tall.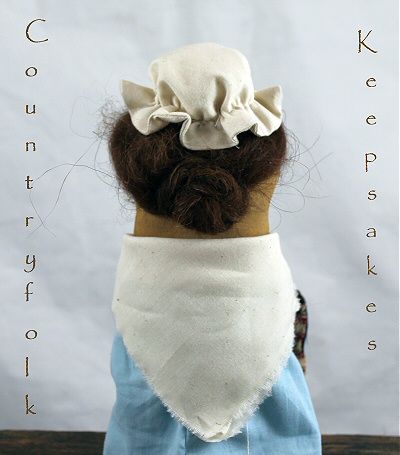 ~Her hair is genuine llama wool, needle felted into a sweet little bun.
~She wears a cotton mob cap and fichu.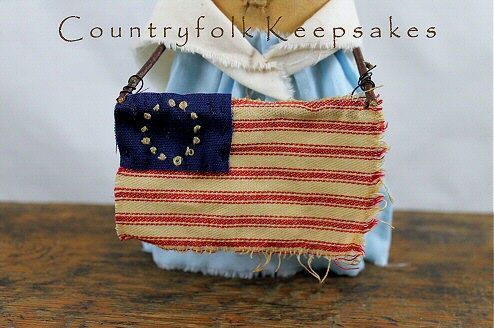 ~She has little twig arms.
~She holds the first American flag design.
~Ticking fabric, a blue canton with thirteen wee French knots to represent our thirteen colonies.

Little Betsy Ross is sold.




Thank you!
♥

But I do have another Little Betsy Ross available on my website!





As always... thank you kindly for stopping by.
Take care and God bless,
~Karin Pender

HAPPY INDEPENDENCE DAY!!!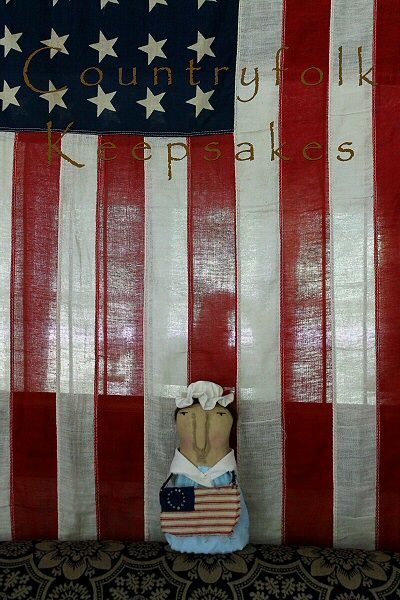 P.S.
Make Betsy proud. Fly your American flag.