The only president who can quite literally give you his two cents.




~President Lincoln's round noggin is made from stained, painted and sanded cotton.
~His wooden jointed body and limbs are made from dried hardwood cut with the ax I swung myself.
~He wears a black broadcloth double breasted tailcoat adorned with seed bead buttons.
~His shirt is cotton.
~His wee bow tie is black broadcloth as is his trousers and shoes.
~His famous top hat is made from black broadcloth/oak tag/ribbon and is removable. But he prefers wearing it.
~He is approx. 11.5" long.
~12" high (top hat included) in the seated position.




~Paint and artist pencils were used for his soulful blue eyes.
~He has a needle sculpted nose, eyebrows and mouth.
~His exaggerated mole is sculpted from clay.
~Soft spun mohair was used for his hair and beard.
~He's got lil' ears, too!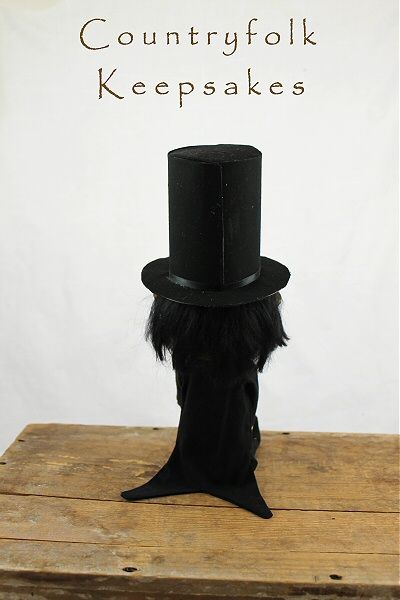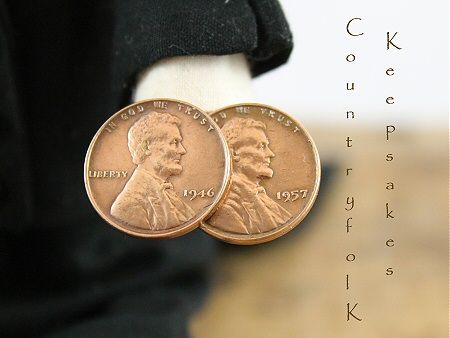 ~He holds in his hand two vintage wheat copper pennies that he polished up especially for you. Although he has no plans on letting go of them any time soon.


$135.00 for President Abraham Lincoln. This includes insured, Priority Mail with Delivery Confirmation inside the good ol' U.S. of A. only.
New York State residents please add 8.75% sales tax.




Thank you!
♥

Sorry, no duplicates will be made.



As always, thank you kindly for stopping by.

Take care and God bless,
~Karin Pender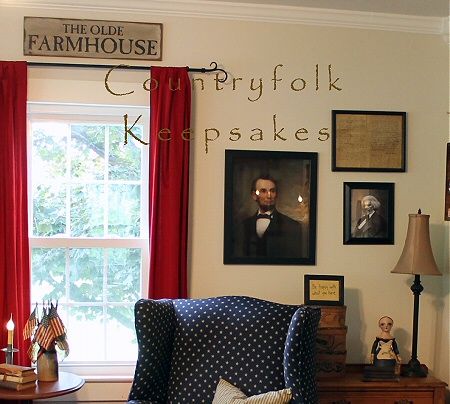 P.S.
Enjoy nature.

:> )